Website Design
How to build your website homepage checklist
If you're considering a website redesign or are wondering how to generate more leads from your website homepage start here. Think of it as your company's virtual front door, this page is generally responsible for drawing in a majority of your website's traffic. And despite its prominence, many businesses struggle to optimise it properly.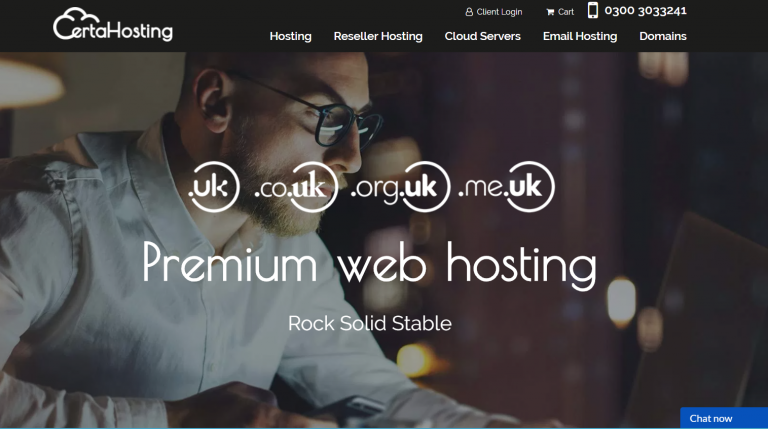 Logo
The first thing your visitor should see is your logo. You should place it on the top left as heat map testing tools indicate it is the best place. Surround your logo with ample negative space so it instantly stands out. It should be clear for people to see.
Site menu
Create a menu featuring the most important pages of your website allowing visitors to quickly navigate to the sections that interest them. For your e-commerce store consider submenus too, however, be careful it isn't too messy. A menu should never be overloaded with items, it will overwhelm and confuse visitors. Subsequent pages within your site can provide additional navigational elements. The icon that is three horizontal lines has become a recognisable convention to appeal a website menu on mobile devices. It's gaining popularity for desktops too, however, research indicates discoverability is almost cut in half by hiding a website's navigation.
Main image
The main image is likely to be the largest, most prominent and most important element on your website homepage. Your homepage main image should follow the header elements on your page. Design it so it blends gracefully with the logo and menu. The most meaningful main images perform a gatekeeper role. Through a combination of visual and verbal elements, it should inspire the right visitors to interact further and the wrong visitors to exit. It's your qualifier (and disqualifier).
Headline
The most important part of your website homepage the headline. The headline might appear above, below or within the main image. It shows a sense of belonging. No reader should have to work to figure out what your site has to offer. This is where you tell them. Think about click-through continuity. Your homepage headline should offer continuity to the medium and message that lead visitors there. So if your offsite advertising, optimization, or any form of promotion, features a key idea—with keywords—restate them in your headline. Unless you're very confident in your writing, you should hire a professional copywriter to write your homepage headline (as well as the rest of its copy). Cutting corners with your copy won't save you money; it'll have the opposite effect.
Call to action
Your homepage is likely to have multiple calls-to-action (CTAs). Make one visually prominent by creating a button and building it into your main image or creating an unmistakable visual cue that leads right to it—preferably before scrolling is required. Begin with action words, you should make the first word of your CTA a verb (other than "click"). It should read like a command or try the first-person voice. While a second person voice is the status quo, often first-person CTAs deliver better results, e.g. "Show me…" or "Count me in."
Introduction
Your homepage is the place to begin a dialogue with your visitor. Introductory copy should generally be tight, benefit-oriented, informative and friendly. It's also the perfect place to include keywords and internal links.
Portfolio
Does your business deliver products or services that can be showcased via images, descriptions, and/or case studies? If so, your portfolio might be the thing your visitors most want to see.
Blog
The majority of online marketers are content marketers are publishers of blogs and/or content hubs. Directing visitors who are cruising your homepage to your blog. You'll increase engagement, and gain subscribers. You can take advantage of the opportunities a blog or content hub like:
Showcase one or more recent posts with its headline and possibly, its lead, featured image, or a description. Then: "Read more."
Your homepage can present links to popular posts, recent posts, or both—as a grid or list.
Many homepages are blogs first and websites second. In other words, the majority of the home page real estate presents posts in reverse chronological order. It's not a perfect approach for every company but works for many.
Pods/content blocks
Pods mean's basically "section" or "box." They're often presented 2, 3, or 4 across and tend to stack atop each other on smartphone screens. Pods are important because you can use them to present whatever you believe your visitors will find useful. Options include:
Products and services
Books
Offers/Events
Awards
Clients
Personal profiles of team members or a link to a staff page
News
Locations
Social Proof
You need to make a place to present social proof on your homepage in at least one of the following ways:
Testimonials
Client logos and/or customer stories
Trust seals, such as certifications
Awards and accolades
Numbers (satisfied customers, rankings, subscribers, followers, etc.)
Statistics
Press mentions
Reviews and ratings
Features and benefits
If your website's objective is to sell something, chances are you want to at least begin to communicate the features and benefits of your products on the homepage. You can do this in a range of ways by presenting:
A list
A features and/or benefits section of any shape or size
Separate pods—maybe 2 or 3 across, maybe as a grid
Rows—See below
Subscription
Thanks to plugins and third-party services, invitations to subscribe to a newsletter or email updates now come in every conceivable fashion: popups, headers, footers, fly-ins, scroll or exit-induced windows, and more. If building an email list is one of the priorities of your digital marketing efforts, consider:
Embedding a subscription form on your home page
Creating a CTA that invokes a subscription form
Creating a CTA that opens a landing page dedicated to collecting subscriber opt-ins
Offers
Another effective way to generate leads from your homepage is to feature an offer or "lead magnet." Your options so are infinite. Content marketers often offer a free eBook, guide or report of some sort. A discount or coupon can be a very compelling offer.
Resources
You might want to offer resources—free or paid—including the offers discussed above, via a specific section of your website. If so, you'll attract attention to it and increase click-through by dedicating a section of your homepage to showcasing your resource library.
Search function
If your website has a large number of pages, it's wise to offer a search function on your homepage. Your search function is a convenient shortcut for your visitors enabling them to quickly discover content without needing to navigate. The homepage of an e-commerce site begs to have a search function to help visitors quickly find what they seek. Make your search mechanism easy to find by conforming to the convention of offering it somewhere in the top-right area of your site, either in its header (as above) or atop your sidebar.
Keywords
Keywords give your homepage SEO. You won't budget dedicated space to displaying keywords but you should budget planning time to select keywords and work them into your homepage. To optimise your homepage for search, place keywords:
Title tag
Headline
Menu items (where appropriate)
Within the page's copy where it makes for a natural language
"Behind" your images (as alt image tags)
In the meta description, which will be the snippet for your homepage
Footer
Like your header, the footer of your homepage is likely to be a standard feature all on your website. You'll want to create a footer and carefully consider the elements it contains. Leading contenders for inclusion in your footer include:
Contact information
Maps and/or locations
Social media icons and widgets
Email signup form
Galleries
Badges (remember social proof?)
Blog post digests
A final call to action


Your website homepage can feature whatever you want. However, it's more important to plan and parcel your page based on what your visitors want. Do you know what that is? Think about who will visit? Will visitors all have the same needs? What content best articulates your solution and satisfies their needs? What are practical next steps? And how might visitors prefer to interact? Get a team together and plaster ideas onto a whiteboard or mind map with your thoughts. Then it's time to kill some of them. Writers, designers and artisans of all sorts must master the art of subtraction. Creating a homepage provides the perfect example. Put things on your homepage that inspire visitors to want more, not less.