Business
Picking the perfect name for your business
The ideas for good business names can come from many different places, including friends, business colleagues and family. The aim is to make sure you strike the right chord with potential customers. Your business name must create an impression in customer's minds, including what your business does and what it stands for. This is important when creating your brand and promoting your new business to your target market.
Business name idea process
You may find it daunting at first when you have to think of a business name. Your name is the starting point to all of your sales, so you have to make sure it's perfect. A good place to start is online. You can find a never-ending list of business name generators, however, be careful as some are tricks to get you to buy domain names. You should choose something that people can remember and sticks in people's minds. Also, shorter company names are easier to remember. Once you are confident you'd know a good name if you saw one, you need to come up with a few keywords to get you started.  You probably already have a few in mind.
Choosing a business name
Here are some quick tips to think about when choosing your business name: Modern or Traditional:
A modern name may suit some businesses, while for others it's more important to have a traditional name, so you should make sure it fits your company and isn't outdated.
Comical:
Amusing or funny business names are rare and suit specific types of business. Trying to be funny can backfire because it can suggest an owner who doesn't take their business seriously enough.
Personalise:
By
u
sing your own name for your business can be effective, however, this is only if your company fits in with the theme. For example building close relationships with clients. It gives the impression of a personal approach to business. If you are going to use this approach, it's important to let people know what you do, either in the name (eg Joe Stone Paving Specialists) or accompanying strapline (eg Joe Stone Ltd – High-quality pathways and patios).
Keep it local:
Using a place name can be effective, too. It suggests local pride and identity – and possibly authenticity and quality. It can help gain your business recognition in the local/regional area, to help gain more customers. 
Clear and concise:
You should check
whether your business name is easy to say and spell over the phone or online. You should make sure it cannot be misheard and steer clear of long names, strange words and unusual spellings.
Is it available:
Check whether the
domain name
is available. Also consider how your name would look in an email address, marketing materials and signage. If it is unclear or confusing customers may contact the wrong company.
Think social:
Keep it simple so that all domain names share the similar name to your social media handles. You will probably want the .co.uk and .com domain names to be the same, possibly domains from other countries too and all to match with your Twitter, Facebook, YouTube, etc.
Re-energise:
Put your list of names aside for a day or two and then come back to it. You may feel differently about a name you loved before, or your working list may help you develop a new name when you go back to it again.
Registering business names
Many would-be business owners worry about registering a business name. If you incorporate (form a private limited company), you cannot register a business name that is already in use. Only private limited companies can use 'limited' or 'Ltd' ('plc' for public limited companies) in their names. You should go to the Companies House website to view an online register of existing limited company names and find out how to register your business if you're starting up a limited company. Sole traders or those in partnerships can trade under their personal names or go for something that suggests a larger organisation.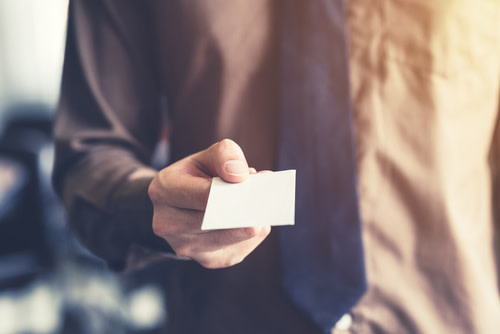 Whether it's your product, company or anything, choosing a name is the hardest part. You'll need to do these checks before anything else. These factors all matter in choosing a business name to fit your brand. Professional naming firms dedicate anywhere from six weeks to six months to the naming process. You may not have that much time, but you should plan to spend at least a few weeks on selecting a name. Your name is your first step toward building a strong company identity, one that should last as long as you're in business.