People are spending twice as much time online compared to 10 years ago, thanks to the increasing use of tablets and smartphones and a year-long study, published this week focuses specifically on the use of the internet and social media by young people.
Criticisms of the report include the terms and conditions of social networks being "incomprehensible" to their target audience – young people.  Privacy rights are often waived when children sign up to terms, allowing their content to be sold around the world, without the user fully understanding the implications of their actions.
The report, titled Growing Up Digital said the amount of time spent by young people online has spiralled over the last 12 months, with children and young people now spending half of their leisure time online.
The Internet Was Not Designed With Children In Mind- Let's Make It A Better And Safer Place For Them https://t.co/yvxy44sPBl via @HuffPostUK

— Anne Longfield (@annelongfield) January 5, 2017
Even three- and four-year-olds are using the internet on average over eight hours per week.   That's increased by nearly two hours since last year.
It's no wonder then, that Anne Longfield – the Children's Commissioner recommends that kids should be educated on how to use the net safely instead of being left to "fend for themselves in the digital world."
She's suggested children should have "digital citizenship" classes to better equip them for life online.  In addition, the introduction of a specialist ombudsman to represent their rights to social media companies.
70% of 12 to 15-year-olds have a social media profile on sites like Instagram, Snapchat, Facebook and twitter.  Anne has criticised their "impenetrable" terms and conditions, demanding they be written in a language that young people can understand.
The internet wasn't developed for use by children, despite them now being its biggest users.  While young people post information and images of themselves online, they often don't realise that, once posted, they are no longer in ownership or control of the data.
In 2018, a new EU law – the General Data Protection Regulation will force companies to make it clearer how they are using people's data and regardless of Brexit our Government are set to implement it.
Online regulations must continue to evolve as the internet expands and its users get younger and more vulnerable.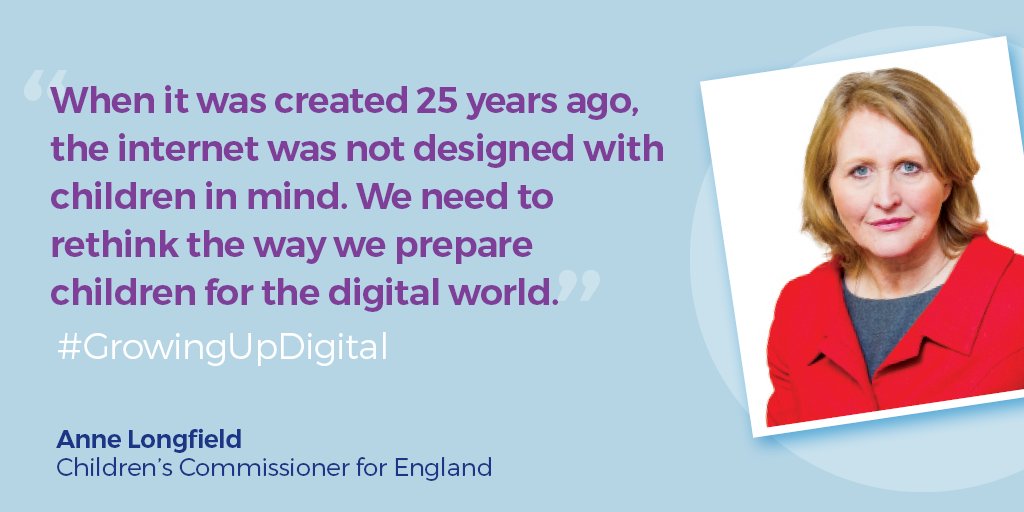 385
0
2018-01-10
internet, terms, web, young people